April 1st, 2019
When I first stepped foot on the plane, I was completely convinced I had made a mistake. Even though I had looked forward to my trip for months, saying goodbye to my family and friends felt like torture. "It's not going to be long until you see them again," I told myself. "You can do this.
LOS ANGELES, CA, UNITED STATES
Exclusive, Remote, Unspoiled island Paradise!
JW MARRIOTT LOS ANGELES L.A. LIVE

Travel between September 15th, 2022 and September 27th, 2022
Book by: July 21st, 2022
" I honestly tried to convince myself, but in that moment I wasn't so sure if I could.
I had never travelled by myself before. My life has been filled with smaller trips with my family, but most of them were by car, and they were never this long. But on this day, September 13 2017 (I may as well write it in the American format), I officially left for my first solo holiday to California. Los Angeles, to be exact. I'd never been there before, and quite frankly, I was terrified. But as I sat down in my seat on the airplane and looked through the window, the sky opened and a rainbow appeared. "Maybe I should take this as an omen," my thoughts whispered. Maybe it would actually be okay.
As the plane leaped off the ground and flew high up in the sky, I took out my phone and watched some movies to distract myself. I went back and forth between light-hearted chick-flicks, and emotionally heavy documentaries, my in-flight entertainment corresponding to my mood. Alternating between emotional highs and lows. One moment sad and hopeful the next, with jitters in my stomach.
Reykjavík Airport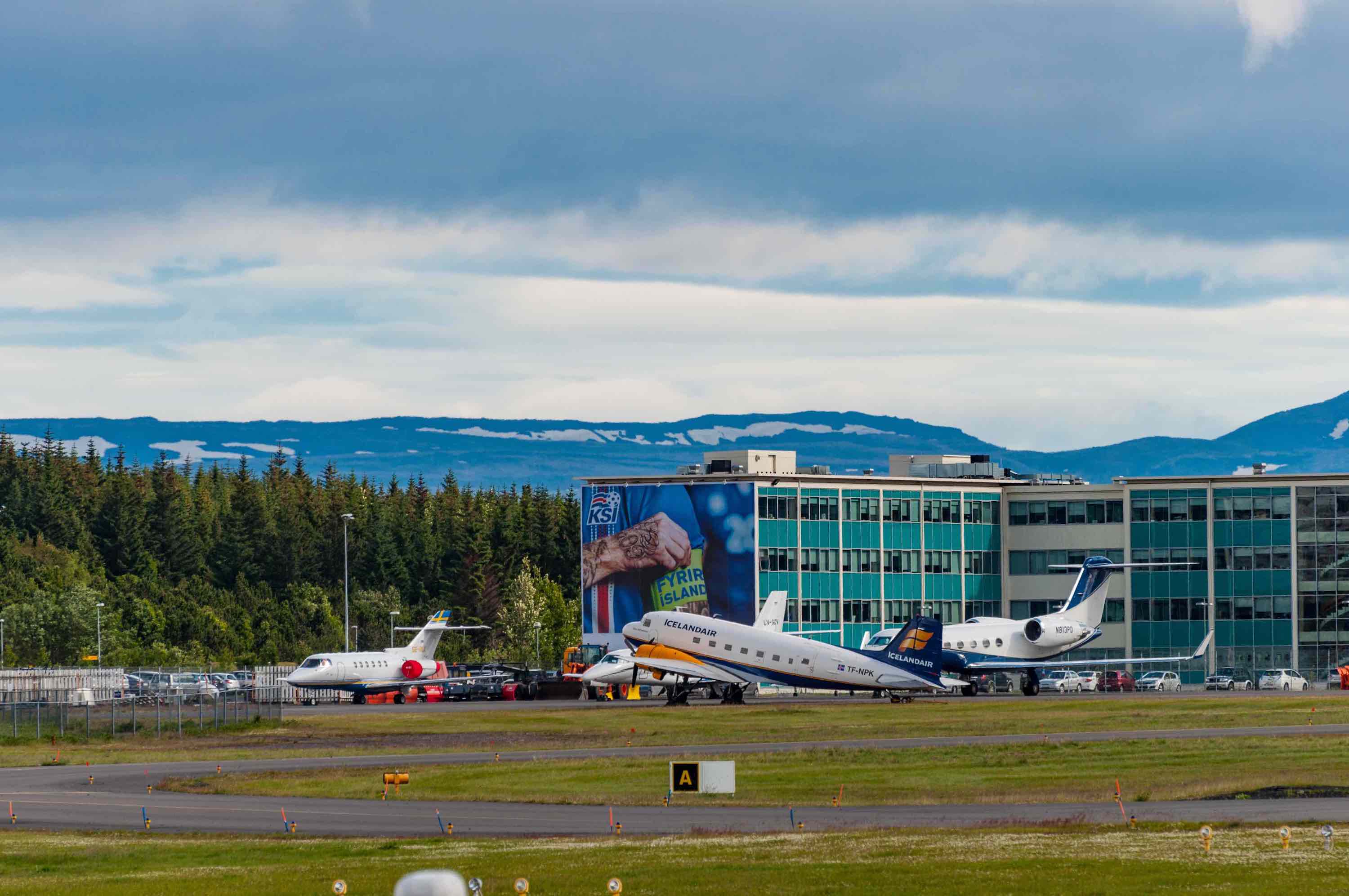 My transfer in Iceland would originally have been four hours, but due to the first autumn storm of the year my first plane was delayed. As a result, I could board immediately in Reykjavik without having to either hurry or wait. A smooth transition. By the way, Iceland is such a beautiful country. Not that I have seen much of it, but the stunning views from the plane definitely made me eager to see more. Perhaps I should have had a 3 day stop over in Iceland, which I knew was possible when planning my trip. "Maybe some other time", I think to myself. One big trip at a time.
Oh, and pro tip: bring your own blanket from home, and put it in your carry on. Because of the freezing air in the plane, my trusted blanket felt like the most valuable thing that I own. It is because of this blanket that I ended up catching some sleep on this 11-hour flight. Well, that and the fact that I had the row to myself so I could actually lie down a little bit stretched out over two seats. Although it was very far from comfortable, I was still very grateful. I mean, you will never hear me complain about extra space on a long flight.
Additionally, my window seat meant that I could stare out of a small window for exactly 9 hours and 4 minutes. I stared at the cotton candy clouds and was blown away by their beauty. I even mindlessly wondered at some point whether I would be able to bounce on them like a trampoline – which, no, I know I can't. But at this point I was over 9 hours into an 11-hour flight, and I was exhausted and delusional, which resulted in my imagination running wild. I hope you can forgive me.
So sunset hits, and I am flying over the face of the earth at 600 mph. I am soaring over cities and mountains, and I can see twinkly lights somewhere far below me. Isn't life magical? How is this even real? The flight attendant passes to ask people if they want something to drink, but I barely even notice it. I'm way too busy gazing at the stars.
Iceland Air Boeing 767 Cabin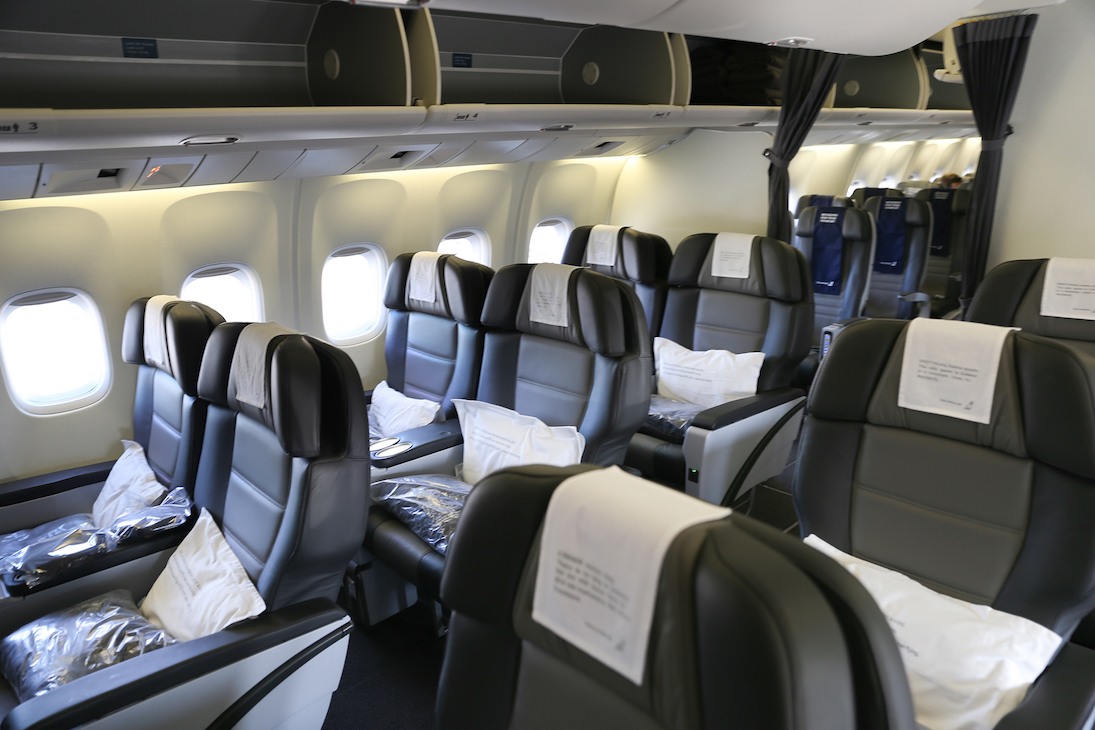 "Ladies and gentlemen!" A voice on the intercom breaks up my daydream. Although, is it even still a daydream when there is no longer any daylight? "We are now approaching our destination of Los Angeles, the City of Stars," the pilot reports, referencing the movie La La Land. In my exhausted, sleep deprived state, all I can think is; City of Stars? I thought it was dubbed it the City of Angels… before launching into an inner debate about the nickname of my destination. We are now descending quickly, and I can see signs of civilization. Cars driving on streets and lights in office buildings reminding me that I should snap out of my reveries, and gather my stuff. Come on girl, it's time to get back to planet earth now.
"Ladies and gentlemen, welcome to Los Angeles Airport. Local time is 8.15PM and the temperature is 21 degrees Celsius 70 degrees Fahrenheit." Sorry, my bad. I still need to get used to that. America doesn't use Celsius like the rest of us do. "Please remain seated with your seat belt fastened until the Captain turns off the Fasten Seat Belt sign…" the intercom voice continues to no avail. I truly wonder what it is that makes people think that cramming into the isle will get them off of the plane any faster?
Somehow I make it past security and out of the airport with my mind already half asleep. I even manage to get myself an Uber, and try not to fall asleep in the car. Gosh, wouldn't that be awkward. Anyway, the car races over the empty high way. For all the stories I'd heard about the traffic doesn't seem to be too bad at 9PM. It only takes me about 30 minutes to get to my hotel in Westwood, which is faster than my usual morning commute to work.
Looking back, checking in and getting to my room is mostly just a blur. I just remember crashing on my bed as if I hadn't seen one in a couple of years. Today has been such a roller coaster, with so many different emotions. Traveling on your own for the first time ever is daunting, but at the moment I am just hopeful. As I doze off, the last thing that goes through my head is that I can't wait to see what tomorrow will bring. And I fall asleep with a big smile on my face. See you tomorrow LA. Big adventures await.