April 2nd, 2019
09.00 AM Runyon Canyon
A typical day in the life of an LA local often starts with either a yoga class, or a morning hike. One of the places that people tend to flock to, is Runyon Canyon. It is a breath of fresh air (literally) from the hustle and bustle in Hollywood and Downtown LA, and people often times go with their dogs and a green smoothie in hand.
LOS ANGELES, CA, UNITED STATES
California Coast Fly Drive from San Francisco to Los Angeles!!
HOLIDAY INN EXPRESS & SUITES HOLLYWOOD WALK OF FAME

Travel between February 5th, 2023 and February 20th, 2023
Book by: June 22nd, 2022
To get there, make your way north from Hollywood boulevard from either N. Carson Avenue, N Vista Street or N Fuller Ave. There is a map at the entrance of the Canyon that shows you the different paths you can take. However, the easiest trail is already plenty challenging, so don't be afraid to try that one first. From the top, you will be able to enjoy an outlook over the city. Furthermore, you'll also have a view of the Hollywood Sign from here, so it's a great place to snap a picture in a less crowded place to keep as a souvenir. In short, this is a great way to start your day in Los Angeles, and to get a workout in at the same time.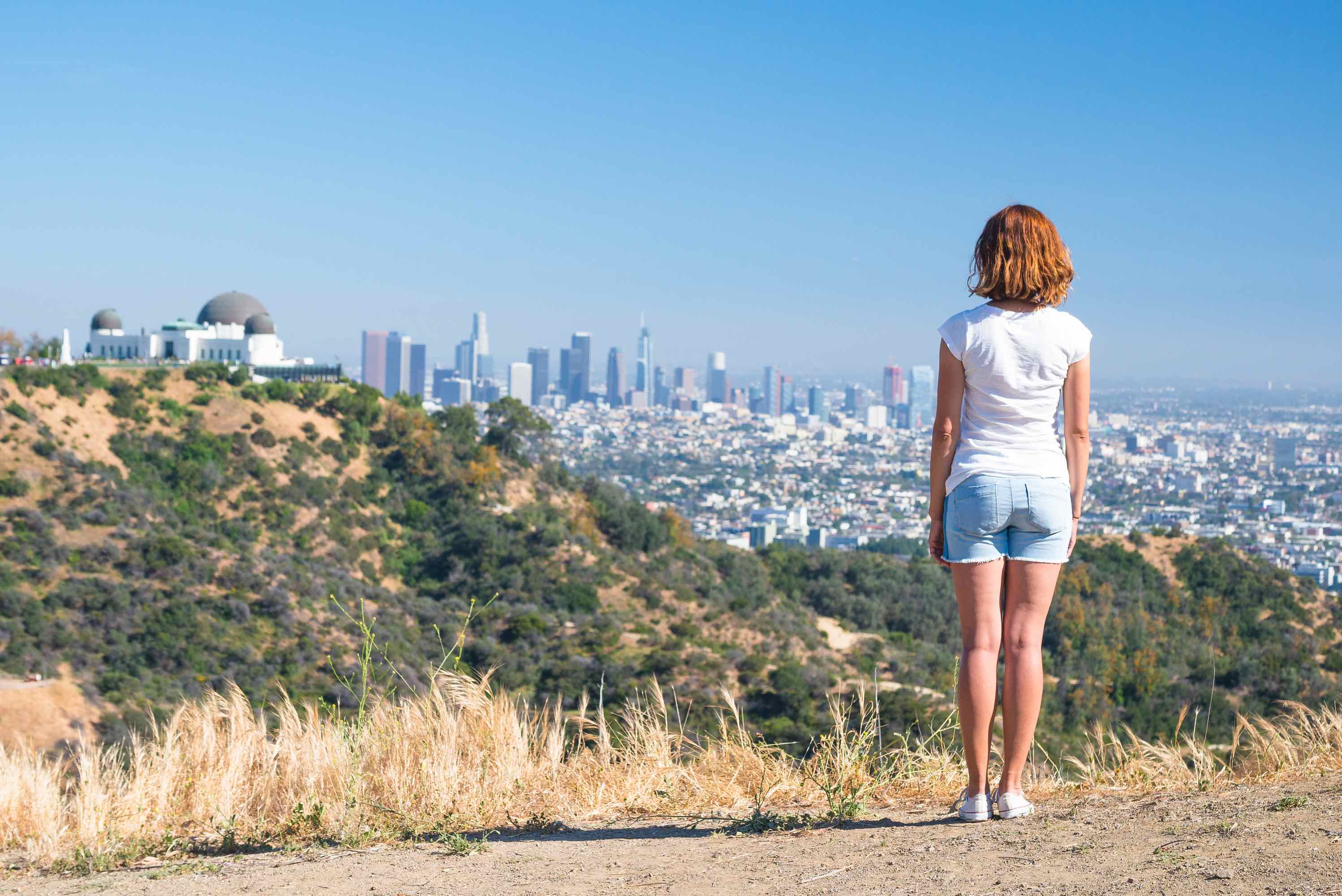 12.00 PM Porto's Bakery
Next, head to Porto's Bakery & Café for some late breakfast or lunch. The closest locations to Runyon Canyon are in Burbank and Glendale, which is very doable by car, or using Uber or Lyft if you are not renting your own car. In my experience, there is usually a very long line, but I promise you it is worth it because this location equals food heaven. If there is ever anyone from out of town that comes to visit me, they always ask me to take me back here, or to take some food for them when they get off the plane. My personal favorites include the Pastel de Carne, Chicken Croquette and the Stuffed Potato Balls, but absolutely everything I've ever tasted there has been divine.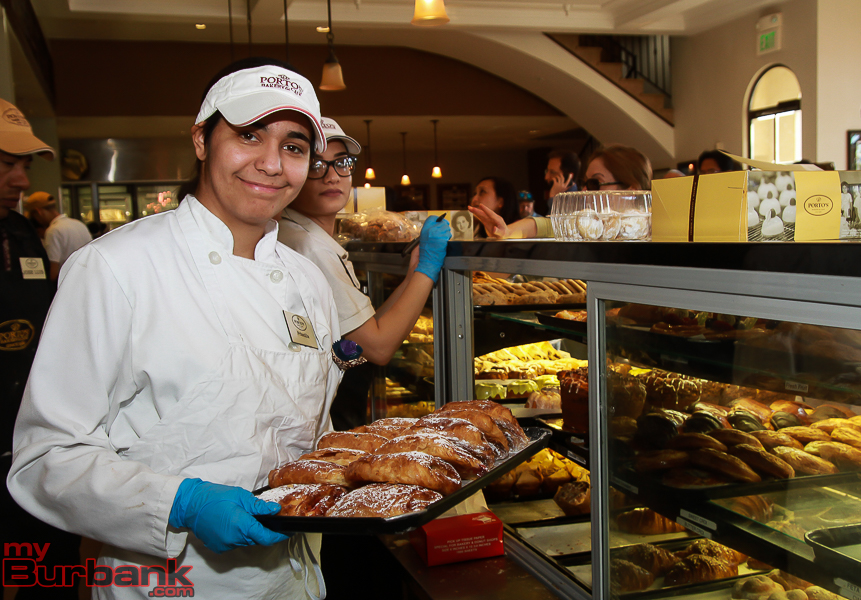 2.00 PM The best musea in Los Angeles
After stuffing your belly with the best food in town, spending a laid-back afternoon in an incredible museum might sound like a good idea. In that case, you are faced with the question; which one should I go to? There is an abundance of options, such as:
The LACMA (Los Angeles County Museum of Art) which also features the famous "Urban Lights" that are available to the public without having to buy a ticket;
The La Brea Tar Pits museum right next door;
The J Paul Getty Museum in the hills of Santa Monica (which also has a location in Malibu called the Getty Villa);
The Museum of Ice Cream in Downtown LA;
The Natural History Museum of Los Angeles; and
A contemporary art museum called the Broad.
To me, it's a toss-up between the Museum of Ice Cream and the Broad as to which one I like best. The Museum of Ice Cream is temporary, and you have to buy tickets in advance for a specific time slot. Once you get in, you get to taste different flavours while walking through themed rooms and playing around. As such, you will find a mint room, an LA-themed room, a banana room, a room with liquorice art, a pink pool filled with plastic sprinkles, and more. The Broad museum houses the Yayoi Kusama exhibition, with its infinity mirror rooms. Officially, you have to buy tickets on the website to see this exhibition, but they are almost always sold out. But, fear not! Another way to get tickets to this exhibition is to go to the Broad early in the morning around 8am and stand in line until it opens at 11. There will be a limited number of tickets available at that time, and you get to choose a timeslot for later in the day. If you would prefer to not stand in line, you can always visit the rest of the Broad for free. Don't forget to visit its neighbour too, namely the Walt Disney Concert Hall. This is also quite the sight, because of its silver reflective color and all its curves and edges, and very worthy of a quick photo.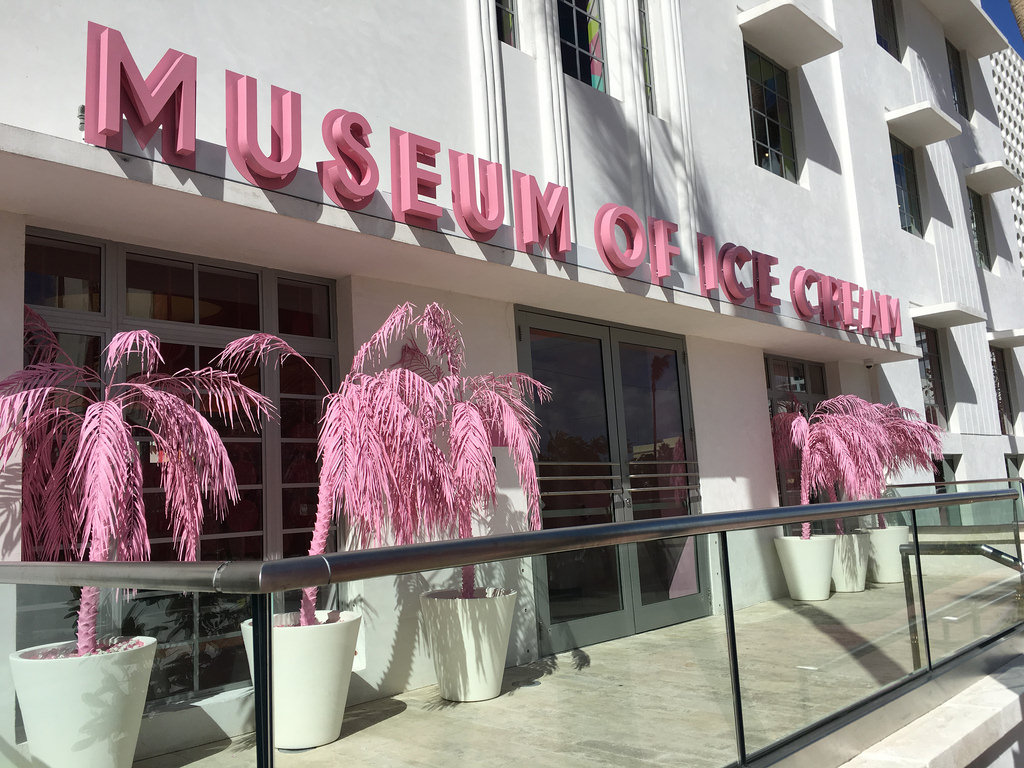 5.00 PM Melrose place
If a museum is not really your thing, maybe try Melrose Place. The name of this street found its fame on a show called 90210, which is the Beverly Hills zip code. Nowadays, locals like to go here to grab a coffee (Alfred's Coffee), go to the hairdressers (Nine Zero One), or to shop for expensive clothing. It is the way less touristy version of Rodeo Drive, where you can find lots of celebrities on the daily. It should be no surprise, then, that there is also usually paparazzi hanging around waiting to take pictures that will end up on TMZ. If you want to see all of that with your own eyes, this is a good place to start.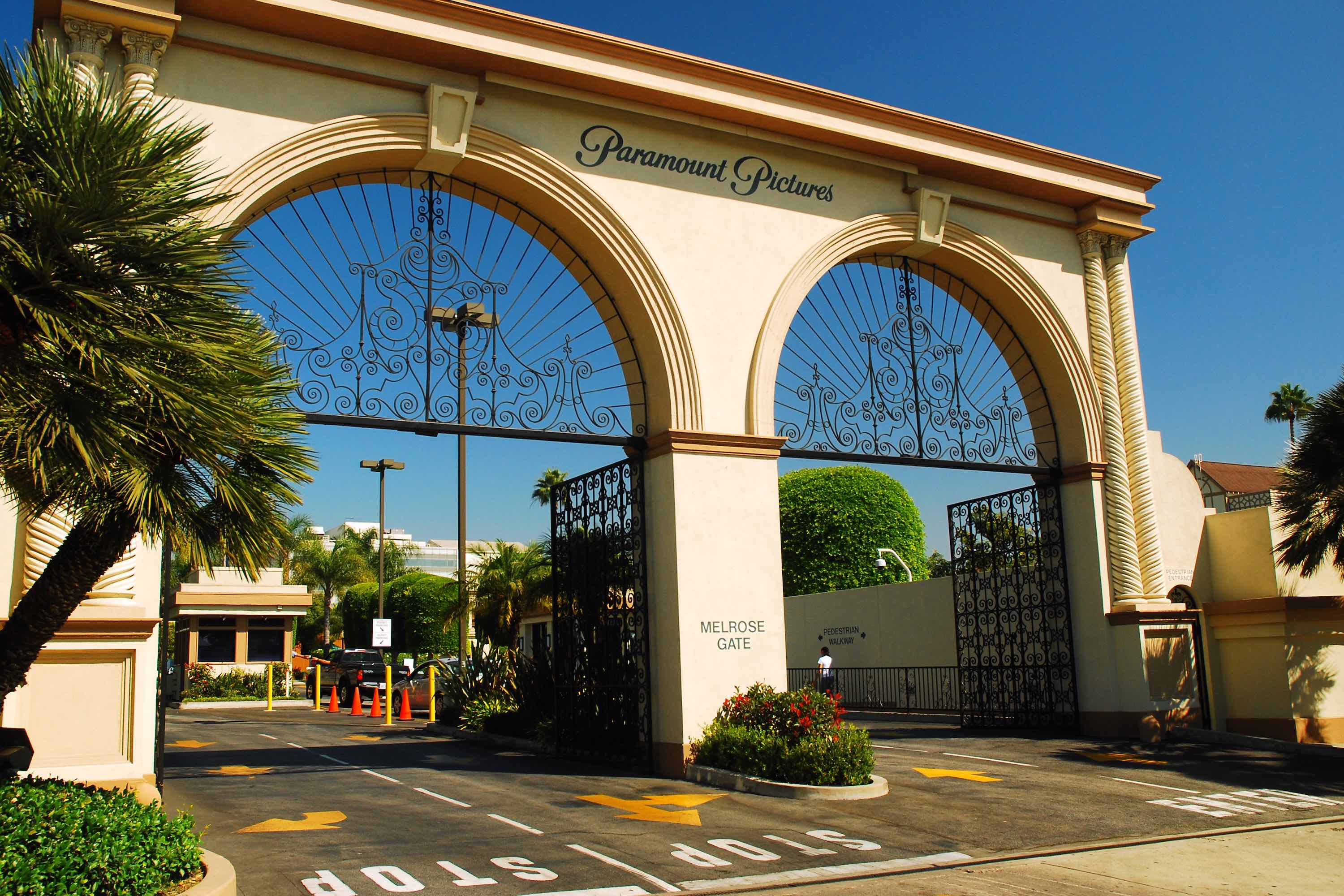 6.30 PM Taco's du Madre
Dinner time! I recommend Taco's du Madre for the best taco's in town. You are near the Mexican border after all, and this place will make you feel like you are actually on the other side of it for a moment, as if it is authentic Mexican food. I stumbled upon this street food joint once as I was walking from Westside Pavilion to Sprout's Farmers Market to run some errands, and I never looked back. I noticed a little line on the street, and wanted to see what was going on. It was then that I noticed its colorful façade with a little walk-up window, and after looking at their menu I decided to have a chicken taco. It tasted so good that I instantly ordered two more to take home with me. So, if you're in for some Mexican food, I would highly recommend you check this place out. Feel free to sit down in their tiny seating area, or take it to go if you're in a hurry.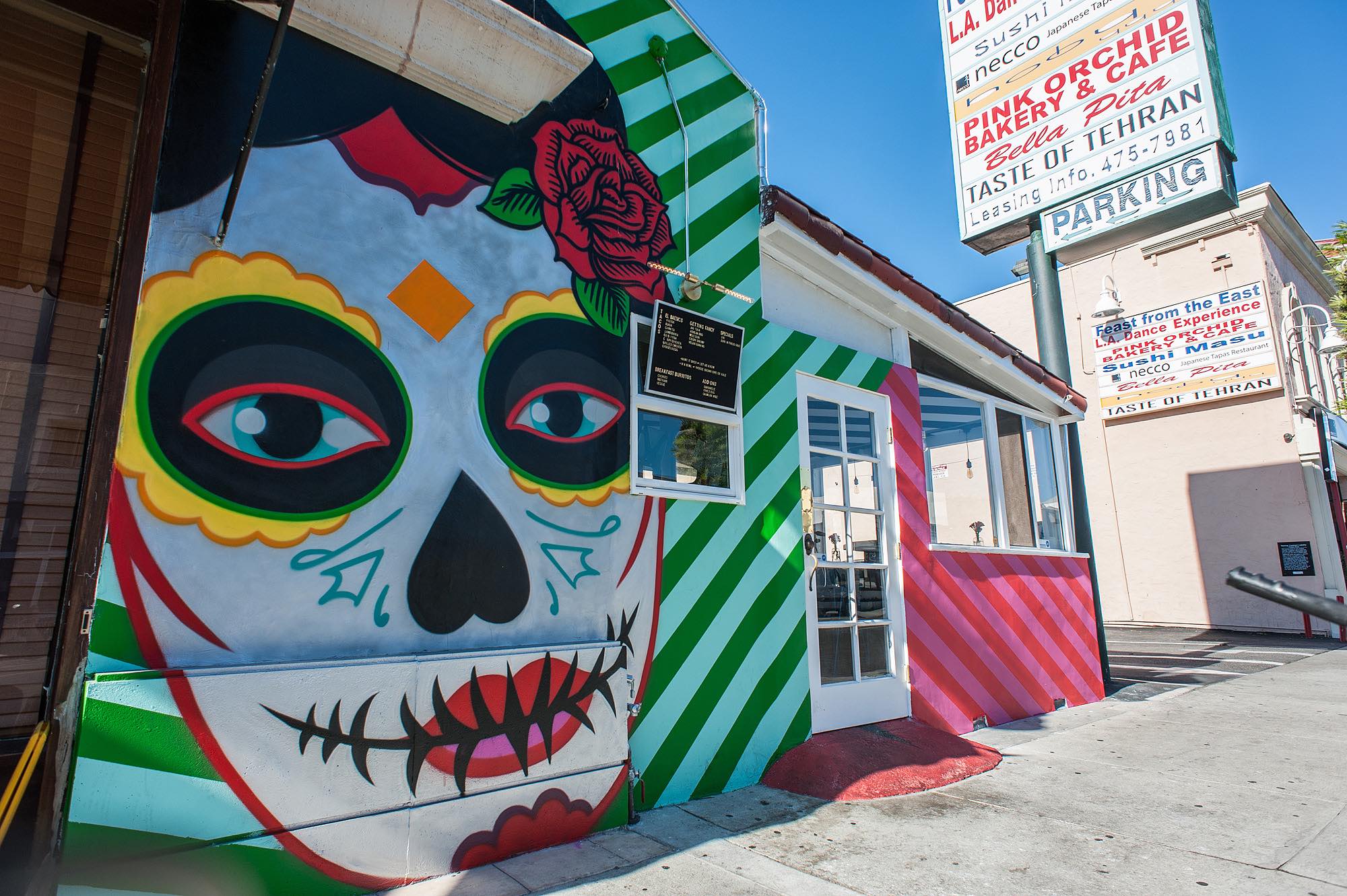 Disclaimer
: please feel free to take it easy, and don't feel obligated to follow this order or the times that are suggested above. The most important thing to remember to truly feel like a LA local, is just to take it easy and enjoy.